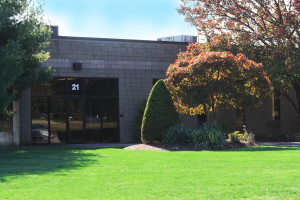 In 1962, a Rhode Island precious jewelry manufacturer joined forces with a Canadian die cast manufacturer, who brought to the partnership, proprietary 4-slide die casting equipment. The new partners hired a manager who took the company in a commercial and industrial direction, exiting the jewelry industry.
The pneumatic 4-slide equipment was built and designed for the zipper industry, producing extremely small, yet precise die castings, which paved the way for the company's specialization in miniature casting components. As the zipper industry declined, Miniature Casting Corp's expansion into industrial manufacturing was proving successful, as it became the prime supplier for Polaroid, supplying the inertia stop component for the popular Land Camera.
By 1980, the company transitioned to new ownership, under Bob Piacitelli, an entrepreneur and engineer, who was new to the manufacturing industry. Bob has brought his company through major changes over the last 35 years. His equipment has been through three generations of innovation, from mechanical cams, to electronic switches to automation. Then came the addition of conventional 15 Ton Horlachers, hydraulic 2-slide equipment, and later on hydraulic 2-slide and 4-slide machines from Techmire to expand the capabilities into larger size castings and high volume, multi-cavity production. All equipment is still in use today.
1989 marked another significant milestone for Miniature Casting Corporation, when the company moved to a state-of-the-art, custom designed manufacturing facility in the Howard Industrial Park, in Cranston, Rhode Island, which is where it currently resides.
Secondary processing was always offered by Miniature Casting Corporation as part of the overall service package. In 1999, Miniature Casting purchased the assets of a tapping company in Massachusetts, and since then tapping, reaming, and other secondary machining operations are performed in-house. Polishing, plating, electro coating and other surface finishing needs are handled through a network of high quality, reliable subcontractors, all located in Rhode Island or other parts of New England.
Quality management standards at Miniature Casting Corporation are ISO 9001:2008 certified, with the initial ISO 9001 certification dating back to 1996. The company provides customers with product that meets or exceeds requirements by utilizing FMEA, PPAP, SPC and Continuous Improvement.
Miniature Casting Corporation has always focused on conservation and environmental concerns, and in 1991 was the subject of national recognition for its efforts in wastewater recycling. In conjunction with the DEM and the University of Rhode Island, Miniature Casting Corporation developed a wastewater recycling program, which reduced wastewater discharge to zero. Following the implementation of the program, the company was awarded a grant to publish its work so that manufacturers throughout the nation could avail themselves to such processes.
As of August 2014, Miniature Casting is being led by Stephan Toljan, who joined the team as President, while Bob continues in his role as Chairman of the Board. The primary objectives will be to improve Miniature Casting's market penetration in the US, develop international business opportunities in various industry segments, and to lead this Rhode Island based manufacturer into a successful future.
While Miniature Casting continues its growth in industrial manufacturing, it will always maintain its focus on superior quality, customer service and commitment to excellence.